If you are using Instagram, you probably already know that the app is quite restrictive.
You can't post images from your PC and Instagram "force" you to post your picture through your Smartphone.
It can be annoying if you want to post a photograph taken from your Reflex or Digital Camera.
For example, imagine you are a photographer and you want to retouch your picture via Photoshop and post it to your Instagram account.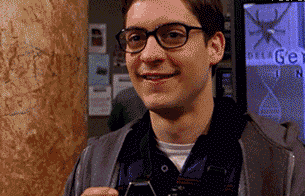 I guess a lot of people will re-upload their photos to their smartphones to finally post their work on their Instagram.
But it takes a lot of time to do it…
In this article, I'm going to show you how to post on Instagram from a PC or Mac.
How to upload photos onto Instagram from any computer

It's possible to post your photo via your browser Chrome, Firefox or else.
But you have to change your "browser mode" and make Instagram think that you are on a smartphone.
With Chrome:
Open your browser
Log in to your Instagram account
From your menu bar, go to View > Developer > Developer Tools

It will open a new window box, click on the Device Icon near "Elements".

Your page will become more narrow. There will be a select box with "responsive" selected. Select a smartphone device (ex: iPhone X).

Refresh the page by clicking the Refresh icon near the URL address of your browser.

Your browser will be considered like a Smartphone device from now. Scroll down and you will find a "plus menu", click on it.

You can browse and add a photo directly from your computer. Select your photo.
Arrange and Edit it if needed, click on Next.
Put your description, then publish it by clicking on Share.
Voilà!
For Firefox, it's pretty the same thing.
Once you are logged on your Instagram. On the top menu of your browser, go to Tools > Web Developer > Toggle Tools.
You will see a Device Icon on the bottom-left.
Do the same process as described above and you should be able to post your images to Instagram from Firefox.
Other methods of posting to Instagram from a PC or Mac

There are other methods to upload your photos on Instagram with your desktop computer.
You can use apps like Flume or Uplet (Mac).
Or even emulate a smartphone via some software like Nox Player, Bluestacks.
But I think that the simplest way to do it still the browser method ;).