Do you want to start a website? After you have decided on the name of your website, the next step is the registration of the domain name.
Most people buy their domain name with their web hosting service but it's not a good idea.
Before jump on Godaddy or Bluehost, I recommend you to read this article.
If you want to avoid future problems, here the important things you need to know before registering your domain name.
Things you need to know before doing the registration of your domain name
Before talking about why I choose Namecheap for my domain name, here the thing you need to know about registration of domain services (registrars) and web hosting services.
Avoid the domain name and web hosting pack
Generally, big web hosting companies like Godaddy, Bluehost, Greengeeks offer both domain registration and web hosting services.
But the nasty part is you will inevitably have to buy a domain name with them to be able to use their web hosting plans.
If a registrar only offers that kind of pack, you better think twice.
Because your domain name and your website files will be "linked" to their server.
And you certainly don't want to be "locked" with them if you want to change in the future…
You probably also noticed that popular web hosting providers offer attractive prices.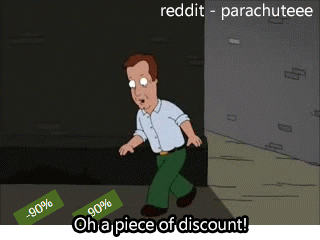 Generally, the price tagged on their landing page is a discounted price for a certain period (ex: 1 year – 3 years).
But if you open the detailed price page, you can notice that fees will get much higher after the period.
For example, let's take a look at Bluehost's offer :
It's written $3.95 per month for the basic plan.
But when you go to the detailed page, you will notice that it's the price for the first term (36 months).
Are you sure you want to subscribe to a 3 years contract?
After those 3 years, if you want to renew for 12 months you will have to pay $8.99 per month.

At first glance, the price seems to be cheap, but if you compare, it's more expensive than professional web hosting like VPS (5$-10$/month).
Don't be locked with your web hosting provider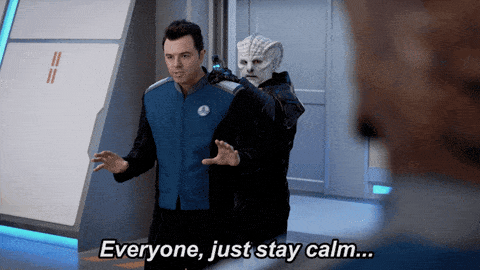 Speaking about being locked, a lot of web hosting providers don't really like quitters.
If you are unhappy with their services, and you want to change your web hosting, you will not only have to migrate your site (the content, the database, the modules used) but also transfer your domain name.
But the migration of the domain name often takes longer (depending on your contract), the domain name can be blocked (without the possibility to transfer it for a certain period).
In addition, you will also have to deal with the indolence of your web hosting provider who will almost take you hostage and do everything to prevent you to leave them.
For example:
Asks you a ton of questions about why you are leaving.
Tries to redirect you to another offer and make you pay more.
Don't reply to your emails.
Tries to slow down your migration process…
Don't Put All Your Eggs in One Basket
You probably understand why you should separate your domain registration service and your web hosting service now.
Even most of all large and medium-sized businesses are doing so for more flexibility and scalability.
It won't cost you more and that's why you should do the same.
Where buy a domain name?
So where buy a domain name?
I recommend you to buy your domain from a company specialized in domain registration rather than a web hosting company that offers domain registration service.
For example:
Namecheap
Hover
Dynadot
Namesilo
Porkbun
If you plan to create a website (and not only own a domain), remember that as we buy our domain name on a registrar, we will need also to subscribe to a web hosting provider (who is not the same company where we bought the domain name).
Ex: Have a domain with Namecheap and have your website hosted by Vultr.
Namecheap
What is Namecheap?
First, what is Namecheap?
We could think that it is a poor service because of its name, but they are one of the most famous in terms of registrars.
Namecheap is a company founded by Richard Kirkendall in 2000, accredited by ICANN (Internet Corporation for Assigned Names and Numbers).
Namecheap offers mainly domain registration service, but also web hosting, email, secure sockets certificate (SSL), domain name management system (DNS).
Why did I choose Namecheap?
I started blogging in 2010 and started to use Namecheap in 2011.
Pros
The price
The main reason that made me choose Namecheap was its price.
You can get a domain name for a very affordable price.
At the time, there was not a lot of registrars, I remember that I've paid 9.28 bucks when I bought my first domain.
Now you can get your domain for only 8.88$, and if you apply a discount coupon you can get it even cheaper.
You can easily get a coupon on Honey, Coupons.com, Groupon…
The Reliability
Namecheap is reputed to be reliable, they have an Uptime Guarantee of 99.9%.
I have used Namecheap for many years and rarely had a problem.
Even if you have a problem, the customer support is very good.
You can chat and contact them, they are very reactive.
The Popularity
If you are searching for Namecheap on the internet, you will find a lot of people who recommend it.
And when you are asking people what is their favorite domain registrar, Namecheap always comes on the top of the list.
For example, here some surveys conducted by the Lifehacker.com and Domcomp.com:
Namecheap obtained 37.84% of the votes.
Namecheap is first on popularity on domcomp.com
Cons
The price
Even if the price still very "decent".
Nowadays there are cheaper alternatives (ex: Porkbun, Cloudflare…).
The interface
The user interface is easy to use but sometimes it is a little bit heavy and slow.
Conclusion
In conclusion, I think that Namecheap still a very good choice in the registration of domains.
If you searching for a reliable service, I strongly recommend you to take a look.
But the most important thing to keep in mind is: Separate your domain name from your web hosting provider ;).